Unlinking a lost key tag
You can remove misplaced key tags via your App Dashboard. Using the "Trash can" icon on the unwanted key will prevent that key from being used.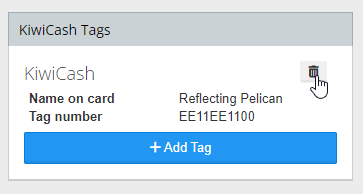 I need a new key tag
Please see our retailer list: Where can I get a key tag?
I've found it!
Great! You can re-link it to your account using the "Add Tag" button on your App Dashboard. You can also use this button to add additional tags to your account.